Station & Features
Interval
Monorails depart in 7 min. intervals / 8 monorails per hour.
283 monorails per day (Monday to Friday)
266 monorails per day (Saturday, Sunday and National Horiday)
| | |
| --- | --- |
| | Stations with a Stationmaster |
| | Station with restrooms |
| | Wi-Fi available |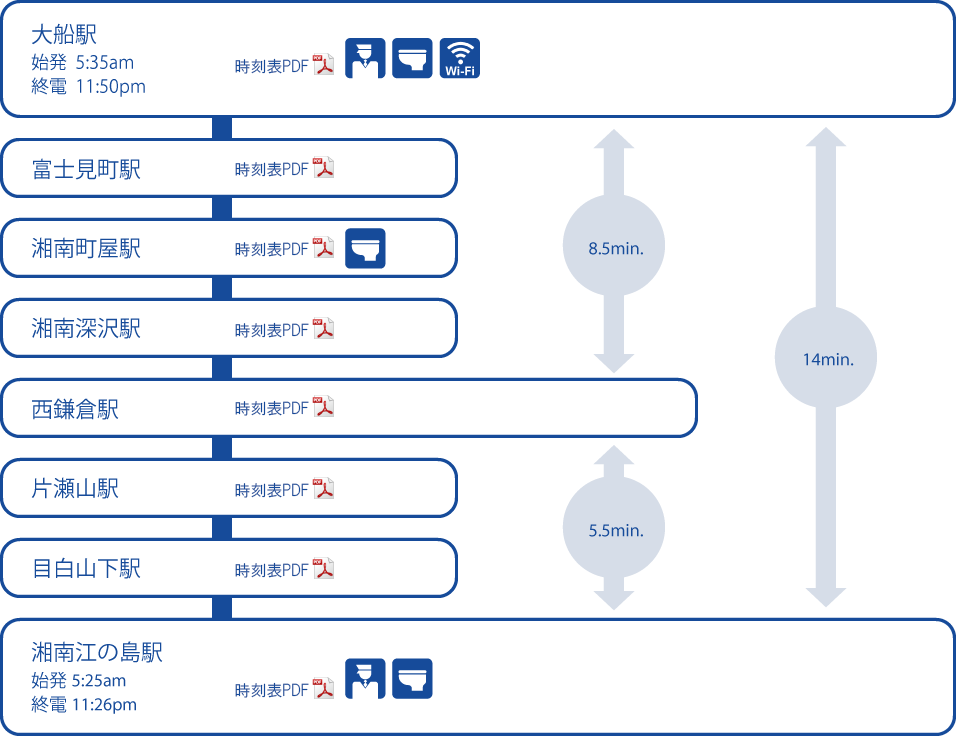 <How to Turn in Tickets in Stations without a Stationmaster>
There are no stationmaster in Fujimicho Sta., Shonanfukasawa Sta., Kataseyama Sta., and Mejiroyama Sta. Please turn in your ticket to the platform conductors when you get off at these stations.
---
The Kamakura-Enoshima "Shonan Monorail" is known as one of the most exciting monorails in Japan. It allows you a thrilling ride, featuring sharp corners, up and down over hills and tunnels.
*You can see the details by clicking on the icon in the Google map.