World Monorails

World's First Sister Monorail Relationship between Japan and Germany has been established!
Wuppertal Suspension Railway (Schwebebahn) and Shonan Monorail concluded the Sister Suspended Monorail Relationship Agreement on 13th September 2018!!
On 13th of September 2018, Shonan Monorail concluded the Sister Suspended Monorail Relationship Agreement with a German monorail company, Wuppertal Suspension Railway (Schwebebahn). This agreement came from some edges that both companies have operated world very few suspended monorail over the years respectively.
Both companies, as local community-based public transportation service providers, have agreed to cooperate each other in order to contribute to the development of local economy through international tourism and also to continue safety and reliable train operation respectively.
What is Wuppertal Suspension Railway (Schwebebahn)?
In March 1901, Wuppertal Suspension Railway Company (Schwebebahn in Germany) started its operation in the city of Wuppertal located in east side from Düsseldorf, which is the capital city of North Rhine-Westphalia State. It's the world oldest monorail system (known as Eugen Langen Monorail Suspension Railway) among monorails currently in service.
It runs above Wuppertal River which is a tributary of Rhine River (Total 20 stations, Business distance 13.3km, Double track, Operating hours 30 minutes, and the number of passengers per year 2017 24 million). Schwebebahn conducted the first trial run on 13th of September 1898, which was 120 years ago. Therefore, both of us decided to conclude the agreement on the memorable day, 13th of September 2018.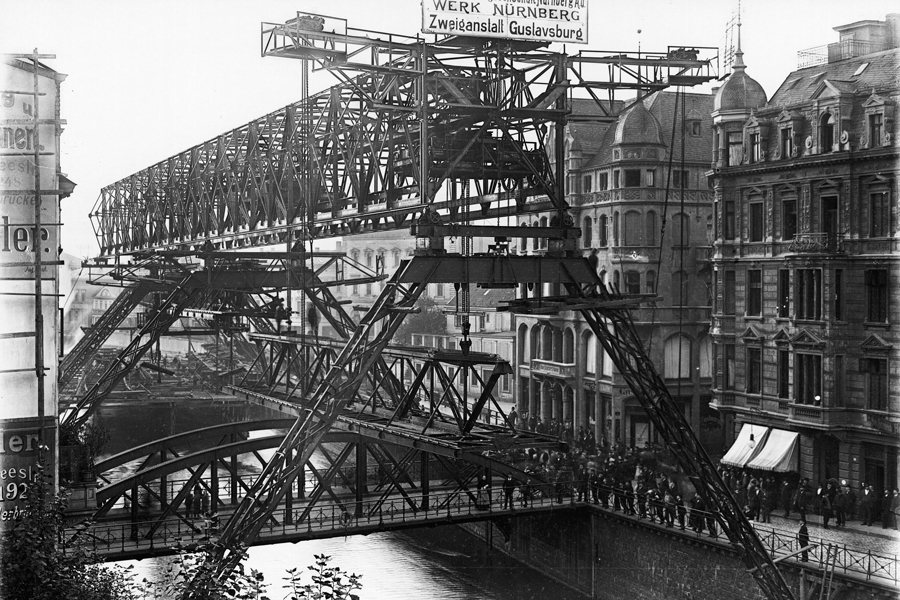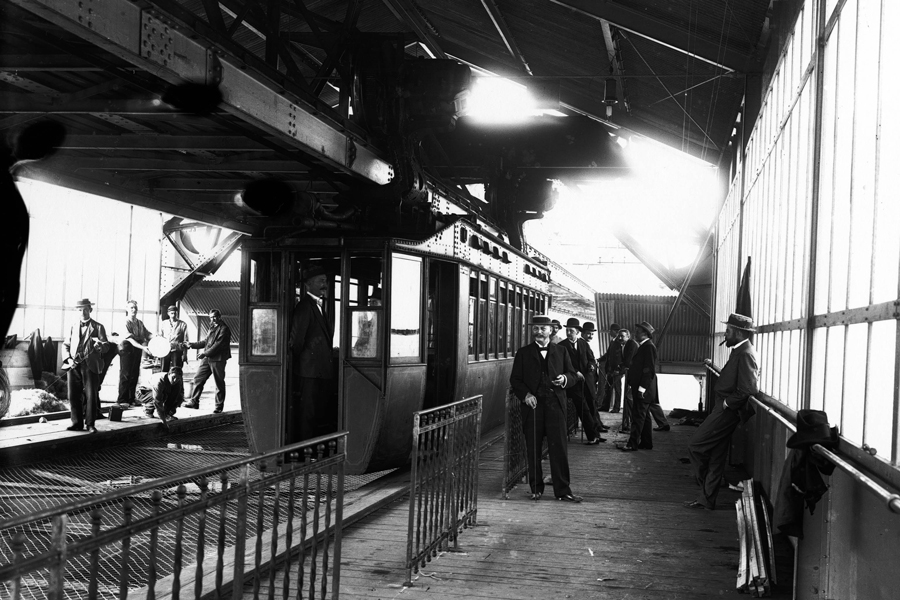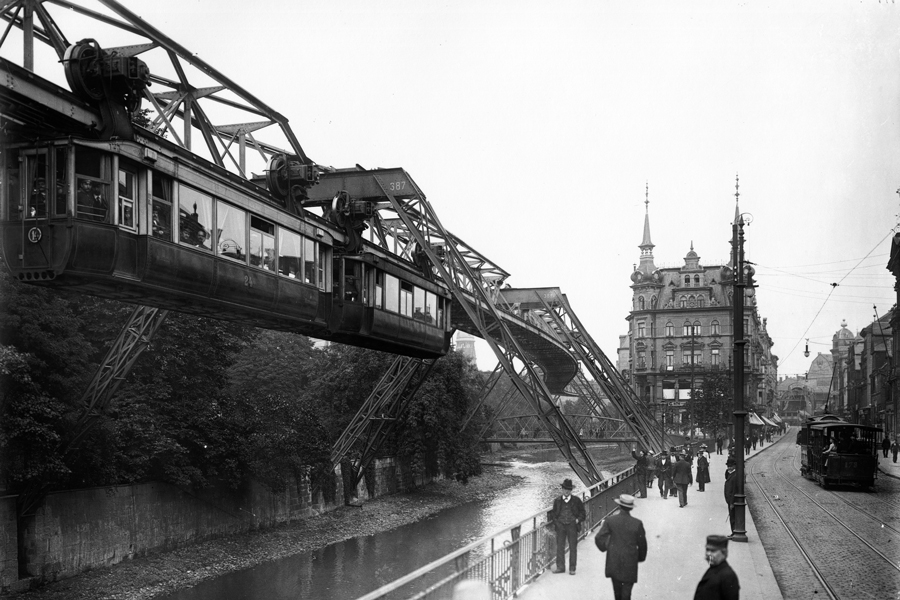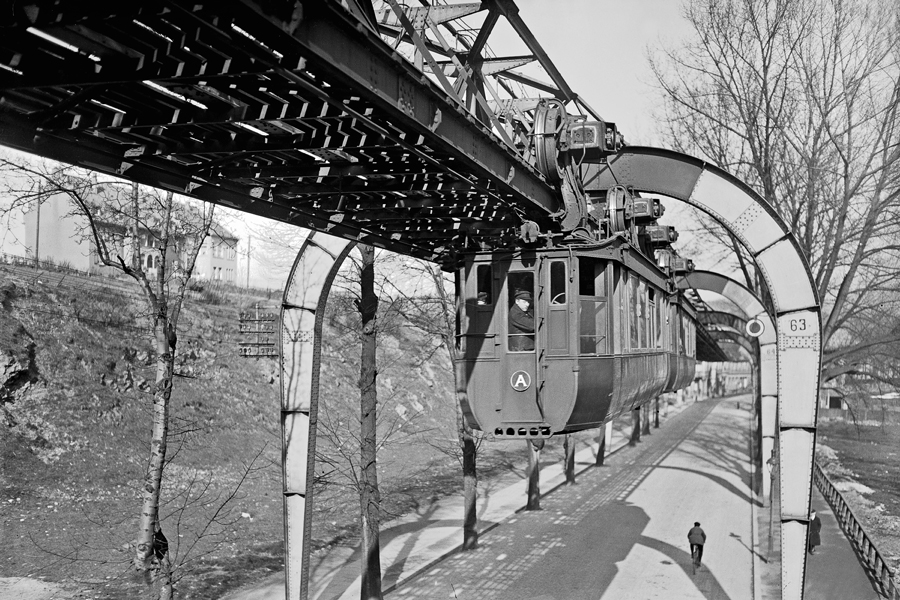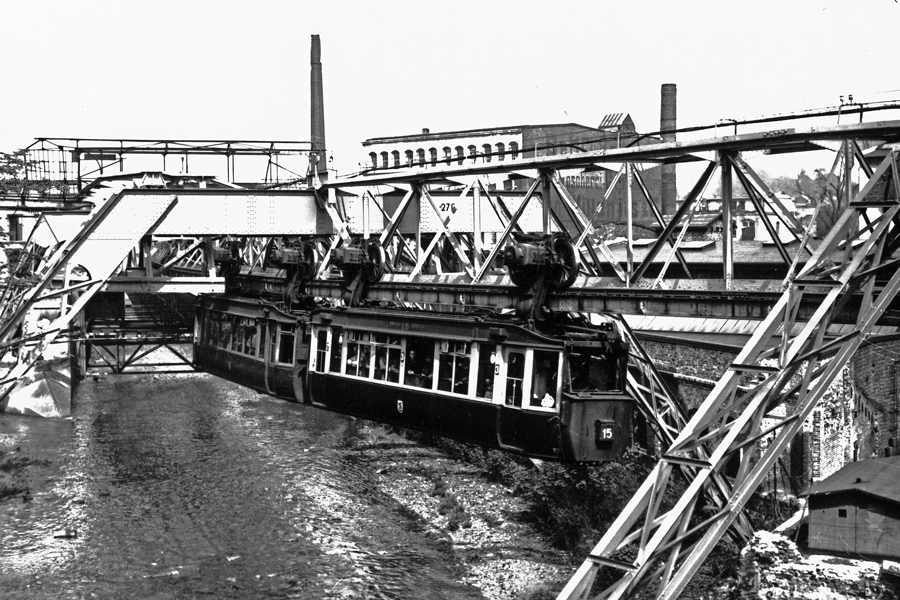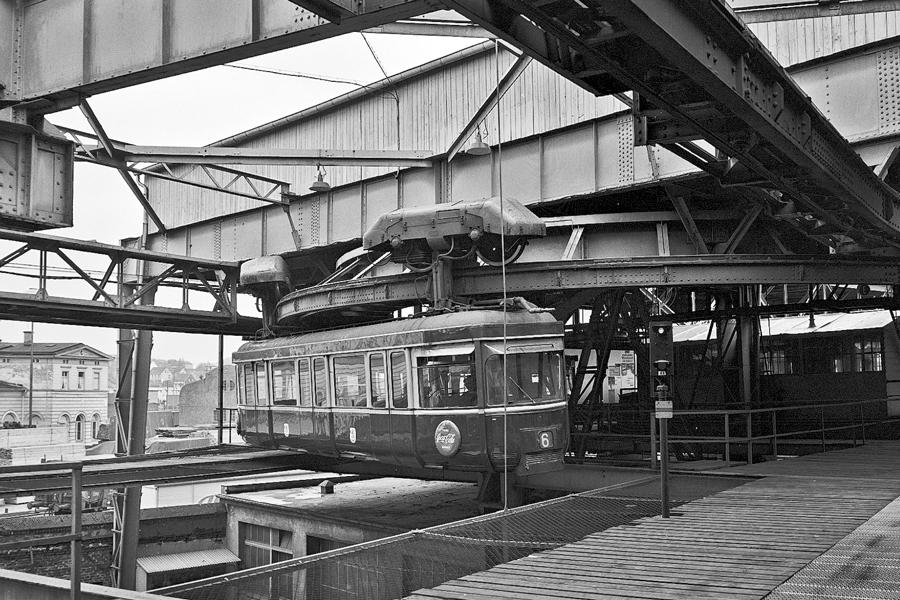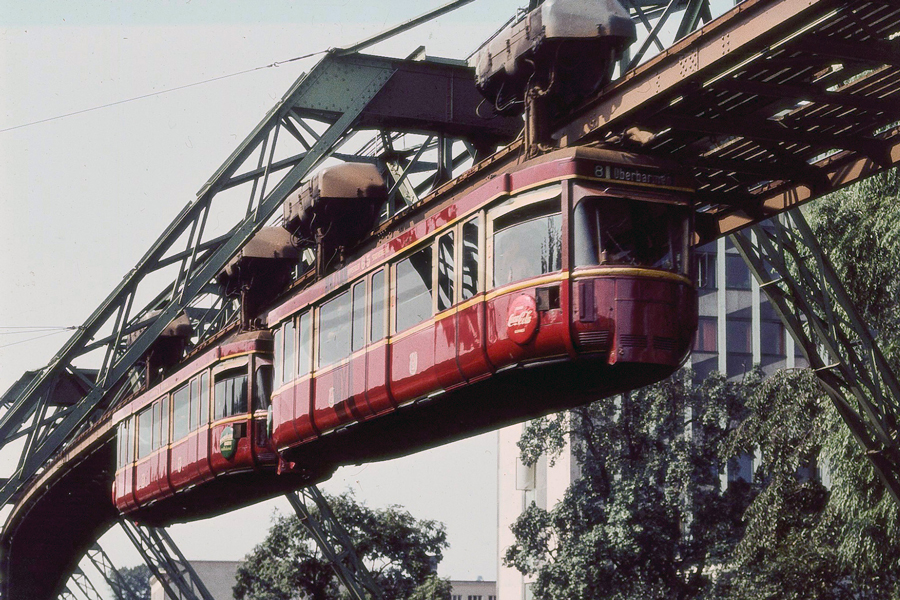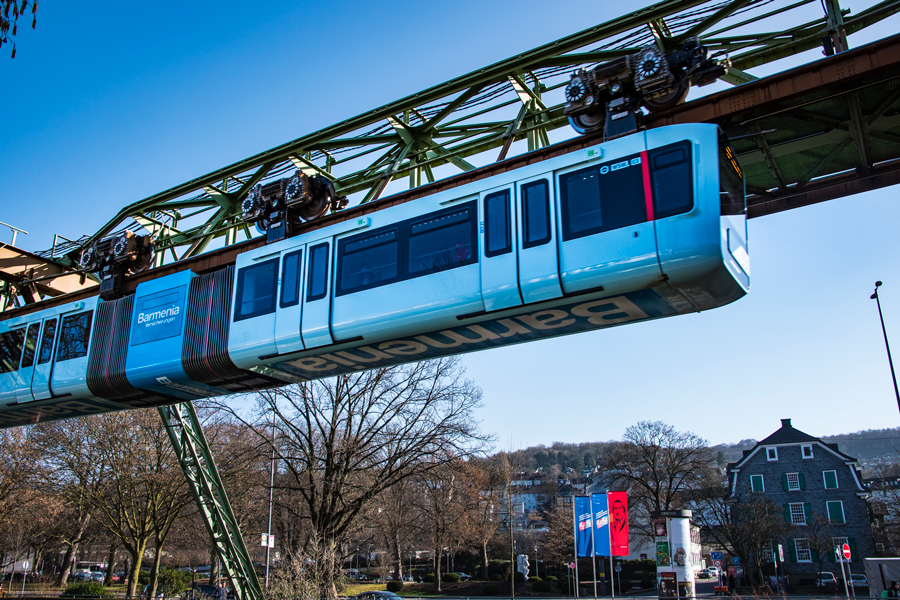 What is Shonan Monorail?
Shonan Monorail is the first public transportation system by SAFEGE suspended monorail in Japan. The initial service section was started with business distance of 4.7km and 5 stations between Ofuna and Nishi Kamakura in March 1970 that was the year when Osaka Expo was held. In July 1971, the line was stretched to Shonan Enoshima from Nishi Kamakura. Shonan Monorail has run with business distance of 6.6km and 8 stations in 14 minutes since then. The number of passengers was approximately 11 million in 2018. Shonan Monorail will have 50th Anniversary in the year of 2020 when Olympics Paralympics is held in Japan.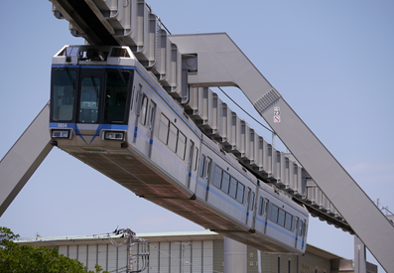 What are the differences between Wuppertal Suspension Railway (Eugen Langen Monorail Suspension Railway) and Shonan Monorail (SAFEGE Suspended Monorail)?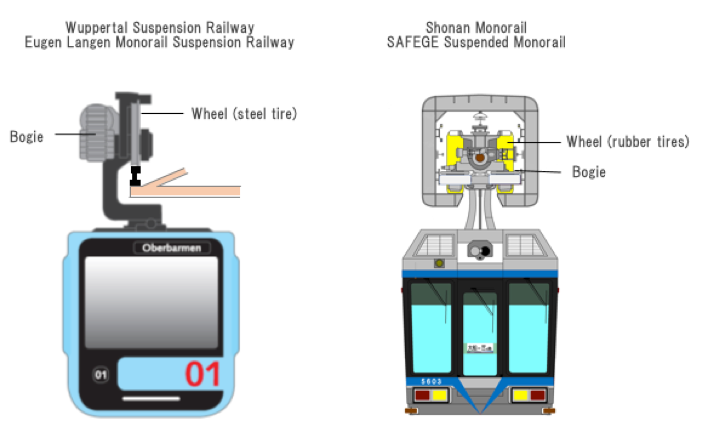 Eugen Langen monorail suspension railway, which is also called as a Double Flanged Suspended Monorail System, has a lane supported by single-sided arm, and wheels are suspended by arms and located at the opposite side of the lane, while, the shape of lane of SAFEGE suspended monorail system is box type inside a steel box-beam with an opening in the bottom. And the rubber tires, which are attached on the vehicle roof, run inside the track.
---
Japanese Monorail
Suspended Type / SAFEGE Type Monorail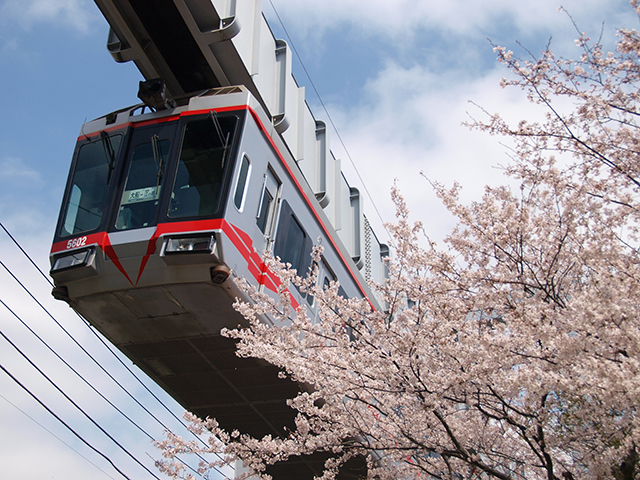 Shonan Monorail
Shona Monorail is one of the only 2 SAFEGE type suspended monorails in Japan.
The train service is conveniently connecting Enoshima and Ofuna with very frequent operation of every 7 minutes (8 train services per an hour) except for the hours during very late night and early morning.
It takes about 14 minutes to go to Shonan Enoshima station from Ofuna station, and about 7 and half minutes to go to Nishi Kamakura station. The fast and frequent operation always enables you to have an easy and smooth trip.
Shonan Monorail provides you an exciting and exhilarating ride like a roller coaster in an amusement park. While, ensuring the safety, Shonan Monorail makes your ride enjoyable with sharp curves and dynamic scenery from the windows. Also, during your ride, the train goes through 2 tunnels, which you are not able to experience in other suspended monorails.
What is SAFEGE Type?
It's one of suspended monorail systems, which was invented in French in1957. The name SAFEGE came from initials of French companies' names in the consortium. Its characteristics is that the bogies on top of cabin are completely enclosed inside a steel box type of orbital girder above the train. Therefore, bogies and wheels are unaffected by rain and snow, which enable trains run safely and smoothly.
---
Suspended Type
Unfortunately its service has been stopped since 1st November 2019. It was the Japanese first monorail constructed as a trial transportation system for the future city plan. This line was not operated as an amusement facility of Ueno Zoo but as a means of public transportation system as per Railway Business Act by the Traffic Bureau of Tokyo Metropolitan Government.
Chiba City decided to introduce this suspended monorail in 1977 as a response to the worsening traffic condition and noise pollution due to the rapid population increase in 1960s. No injury accident has been reported since the service was started in 1988. Its business distance of 15.2km is the world longest one in the suspended monorail segment. The number of passengers reached over 400 million. Chiba Urban Monorail plays a significant role of key transportation system maintaining reliability and safety for everyone in the city. In 2012, the new train, Urban Flyer, received a Good Design Award. This suspended monorail seen like upside-down train attracts people from all over the world.
---
---
Suspended Aerial Lift Type